Don Bosco-One TVET Philippines, Inc. passes 2nd ISO 9001:2015 Surveillance Audit
Don Bosco-One TVET Philippines, Inc. (DB1TVET) has successfully passed its 2nd ISO 9001:2015 Surveillance Audit by TÜV SÜD, a leading international certification body. The audit, which was conducted on Oct. 25, 2023, verified that DB1TVET is committed to maintaining the highest standards of quality and continually improving its Quality Management System (QMS).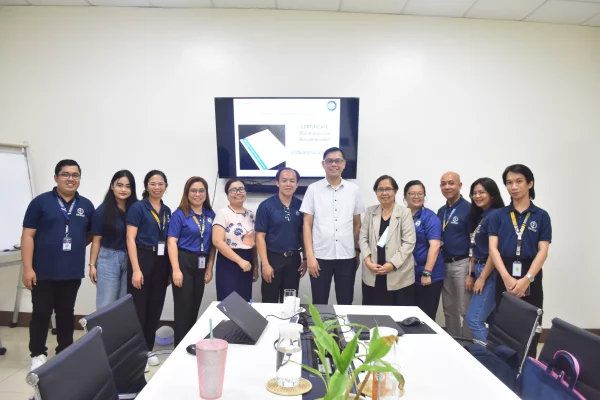 The audit covered the core processes of DB1TVET, which are:
– Management of One-TVET Projects: This process involves the planning, implementation, monitoring and evaluation of various technical and vocational education and training (TVET) projects that aim to provide skills development opportunities for the youth, especially the marginalized and disadvantaged sectors of society.
– Development and Evaluation of Curriculum: This process entails the design, development, review and validation of competency-based curricula for various TVET programs that are aligned with the needs and demands of the labor market and the national qualifications framework.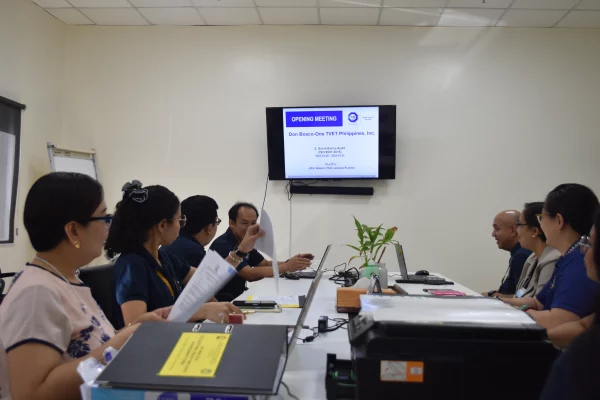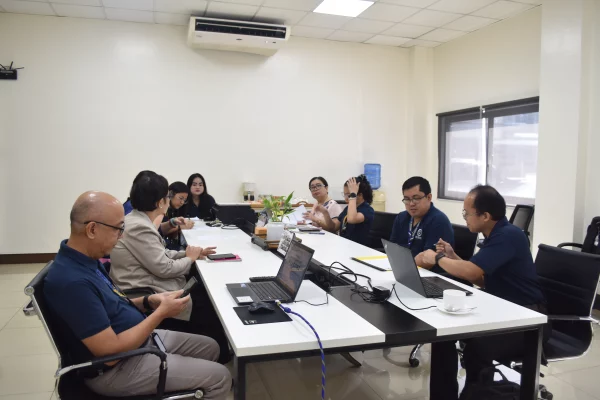 – Establishing Partnership through Scholarship, Education and Employment: This process encompasses the establishment and strengthening of linkages with various stakeholders such as government agencies, private sector, civil society organizations, academic institutions and alumni associations to provide scholarship support, education assistance and employment facilitation for TVET graduates.
– Professional Development through Training: This process involves the provision of training programs for TVET trainers, assessors, managers and staff to enhance their competencies, skills and knowledge in delivering quality TVET services.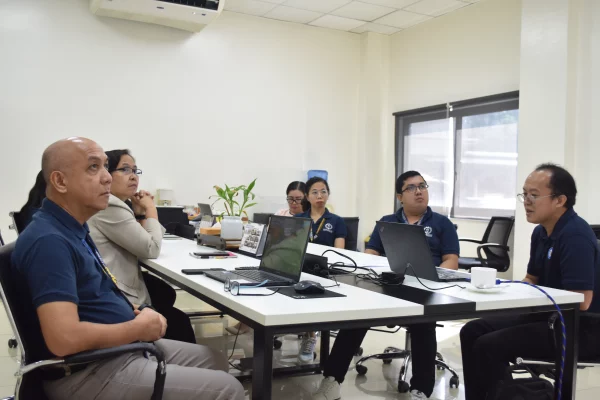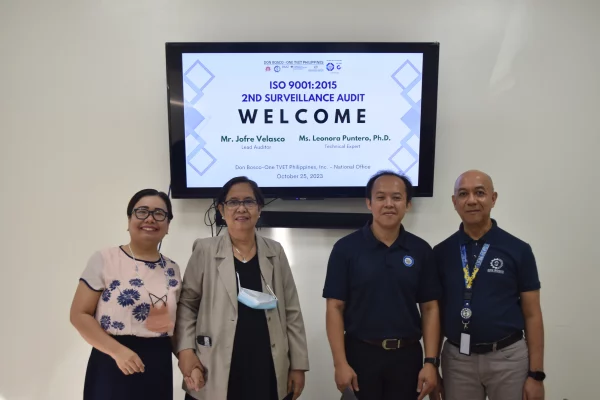 The successful completion of the 2nd ISO 9001:2015 Surveillance Audit demonstrates DB1TVET's unwavering dedication to quality excellence and customer satisfaction. We would like to thank our partners, donors, beneficiaries and staff for their support and cooperation in this endeavor. We look forward to continuing our mission of providing holistic and transformative TVET for the Filipino youth.