From Farmer to Supervisor: Bosconians journey to success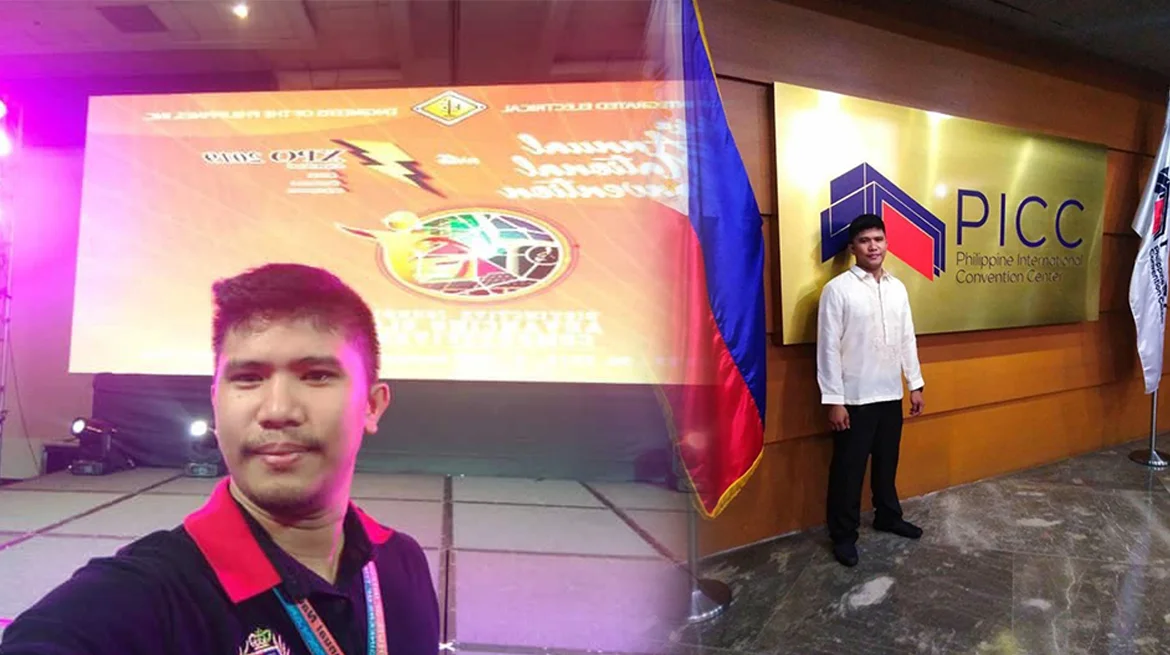 Farming is his first job experience. He found contentment already in his life in the farm and had no more plans of studying after his graduation in high school.
" Sa totoo lang ma'am ayaw ko na po mag-aral, kasi para saken ayos naman na ang pamumuhay namen sa bukid."
Those were the words that Mark Joseph Hernando uttered when he was asked to describe his life before Don Bosco. Mark grew up with his grandparents while his mother is working. Although a man of few words, his mother believes he could do better. He was asked by his mother to try taking the entrance examination in Don Bosco. Who would have thought, that small step would fire up his motivation to dream big and achieve more.
Mark is a Batch 11 graduate of Don Bosco-Naga under the General Electricity course. His memory of the training and the formation in Don Bosco especially the good morning talks gave him the inspiration of pursuing his new direction that the training center showed him.
His success is a gradual step up to a ladder leading towards his anticipated destination. Equipped with his technical skills, values, and attitude he started as a Helper Technician then he became a Maintenance Technician. Mark was promoted almost every year until he became the Maintenance Supervisor 1 of First Sumiden Circuit Inc. in Cabuyao, Laguna and in January 2020 he was recommended for another promotion as a Maintenance Supervisor 2 in the same company.
When asked of the reason why he is consistently receiving advancement almost every year, he told us humbly,
"Kasi daw ma'am madiskarte daw po ako, kapag may ibinibigay po saken na trabaho hinahanapan ko talaga ng paraan para magawa ko."
Despite the competition he experienced with other employees who are degree holders, he was able to prove himself worthy of the trust and responsibility handed to him. On September 2018, he passed the board for the Registered Master Electrician. He was also sent to other countries like China to attend business meetings with their company partners. Now, he was able to get his own house for his own family.
Humility is an evident trait of a Bosconian and he is proud to say that he has that! With all his achievements, he is still not afraid to ask questions and clarifications before taking actions. Mark Joseph is modest enough to accept that he has made a lot of mistakes in the past and he was able to learn from it and make use of it to achieve what he has now.