APACC Awards Silver Level Accreditation to DBTI Makati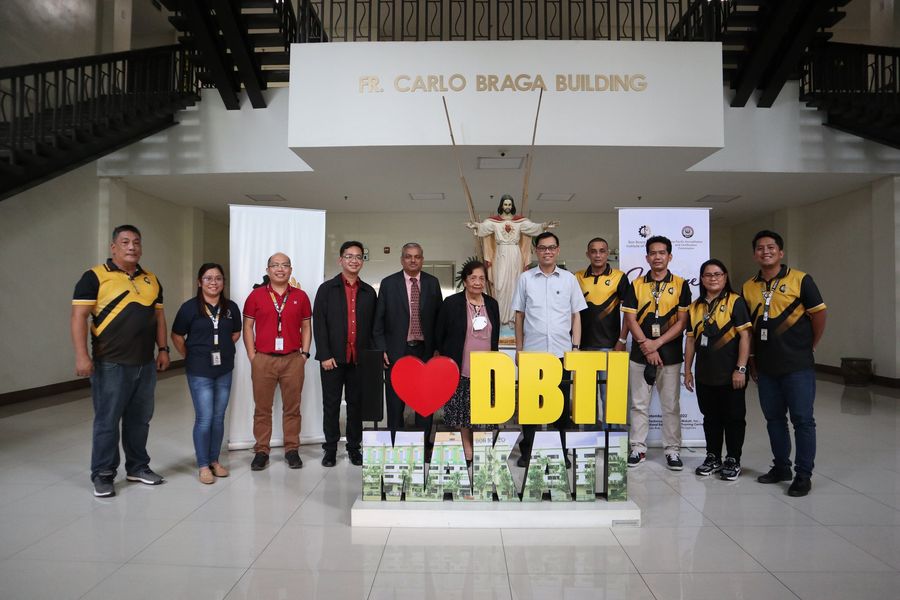 After the recent Asia Pacific Accreditation and Certification Commission (APACC) onsite accreditation last September 19 to 21, Don Bosco Technical Institute of Makati, Inc. (DBTI Makati) received a Silver Level Accreditation valid from October 21, 2022, to October 20, 2026.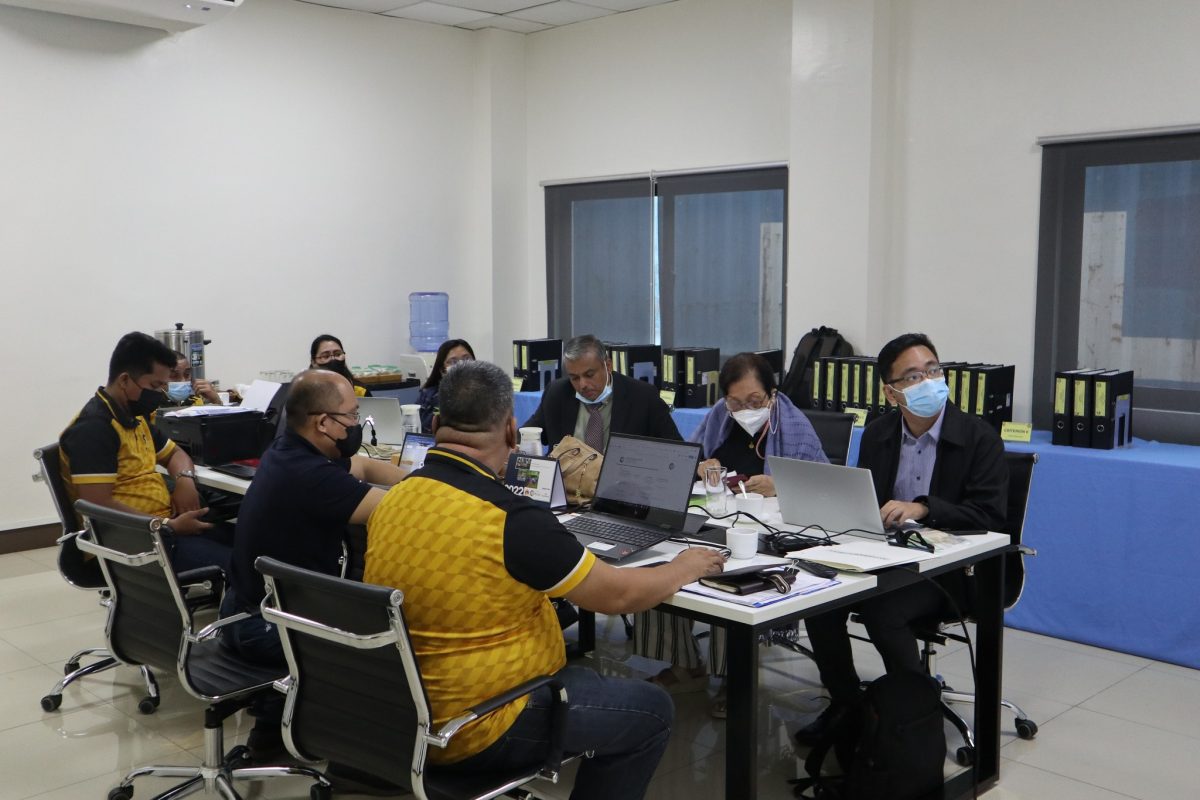 DBTI Makati is the first technical institute under Don Bosco-One TVET Philippines, Inc. (DB1TVET) system to undergo an onsite accreditation conducted by APACC. Attended by the faculty and staff of DBTI Makati, the accreditation opened with a program welcoming the APACC accreditation team consisting of lead accreditor from the Philippines, Prof. Romulita C. Alto Ed.D., member accreditor and CPSC Governing Board-Engaged Faculty Consultant from Malaysia, Dr. Kesavan Ulaganathen, and documentation officer and CPSC Projects and Consultancy Division (PCD) Assistant, Mr. Paulo Anthony Mendoza. The Executive Director of DB1TVET and Technical Director of DBTI Makati, Fr. Jose Dindo Vitug, SDB, welcomed the delegates with an opening speech sharing how the APACC accreditation would help the institute to build a culture of excellence and deliver more quality TVET programs in the service of the Filipino youths effectively. The APACC accreditors shared their special messages towards DBTI Makati. After the opening program, the guests were toured around the DBTI Makati TVET Center, witnessing the workshops, classrooms, and other school facilities. They were also able to interview some of the Bosconian TVET students and trainers who let them observe ongoing lectures.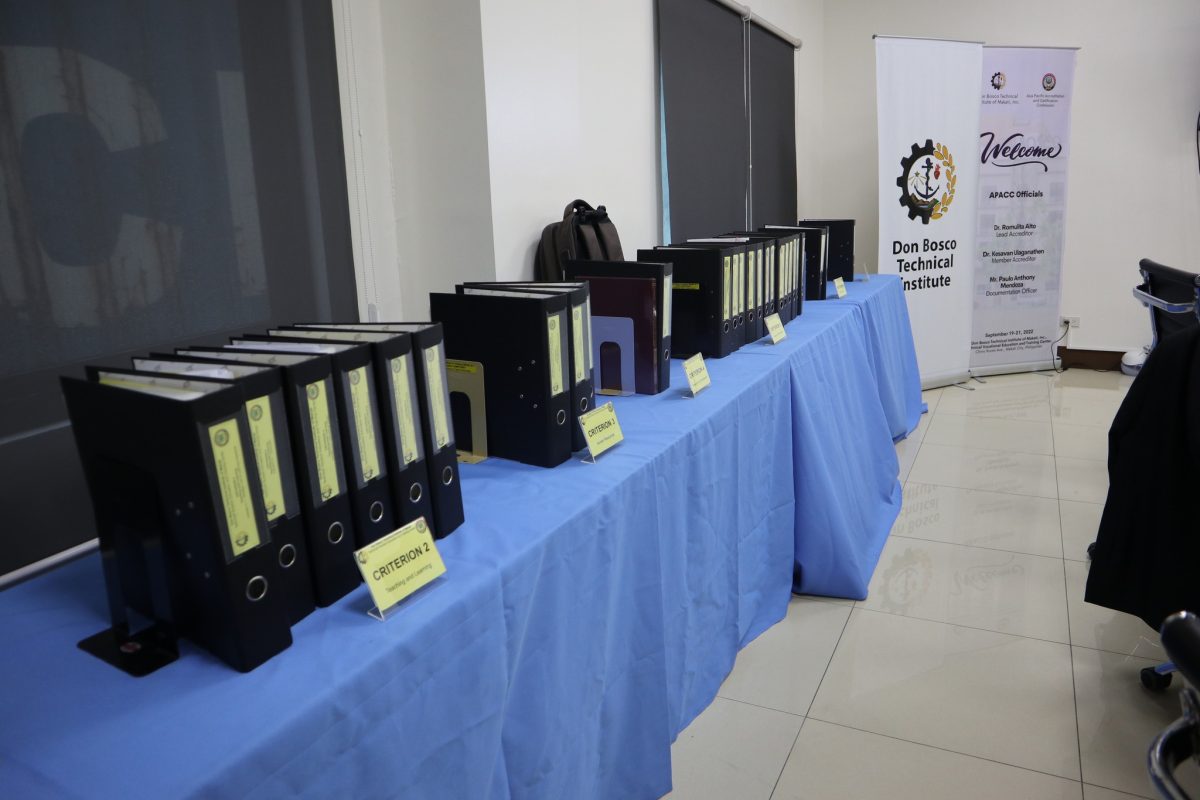 The APACC accreditation was a 3-day visit committed to evaluating the institution on the 7 APACC criteria namely: Governance and Management, Teaching and Learning, Human Resources, Research and Development, Image and Sustainability, Other Resources, and Support to Students.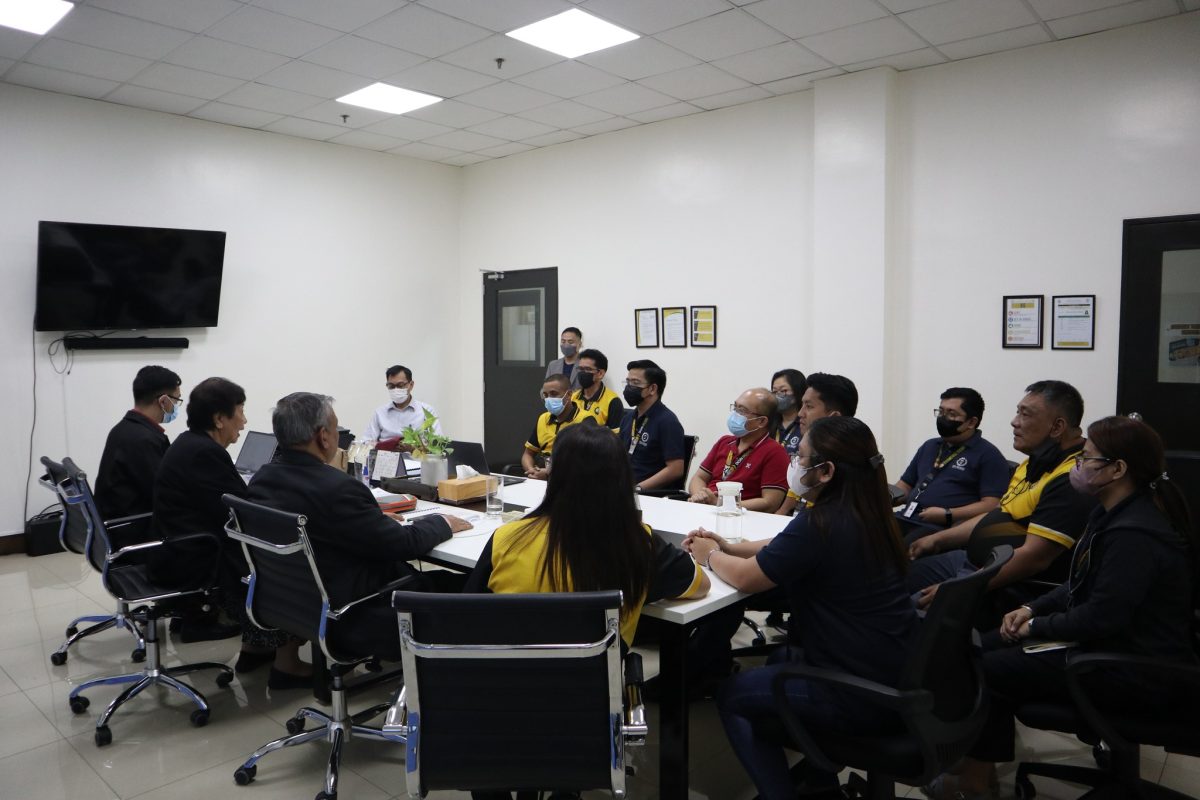 Finishing up the 3-day accreditation with a closing meeting attended by the faculty and staff of DBTI Makati TVET, as well as staff from DB1TVET, and the APACC accreditation team. Prof. Romulita C. Alto expressed her closing remarks emphasizing the importance of embracing positive changes that will allow the improvement of the operations of the institute. Then, she followed it with their presentation of the initial commendations, affirmations, and recommendations of the evaluation activity. Fr. Jose Dindo Vitug, SDB extended his acknowledgment and commendation to DBTI Makati for the successful completion of their first APACC accreditation.
On Nov. 14, 2022, APACC extended their congratulations as they inform Fr. Jose Dindo Vitug, SDB of DBTI Makati's Silver Level Accreditation Status valid until the 20th of October 2026.