Embracing New Tech: Ujobi Mobile App Launch
Ujobi, a Filipino-American start up company, formally launched its mobile application last July 29, 2022 at the Quaranta Hall of Don Bosco Technical Institute Makati.
The mobile application, named "Ujobi", taps our TVET graduates and technicians (initially Refrigeration and Air Conditioning Services) to bring their air conditioning services directly to consumers and businesses. The executive officers of Ujobi believes in the quality of work of TVET Bosconians and they would like to provide a mobile platform where they can market their expertise to the Filipino public.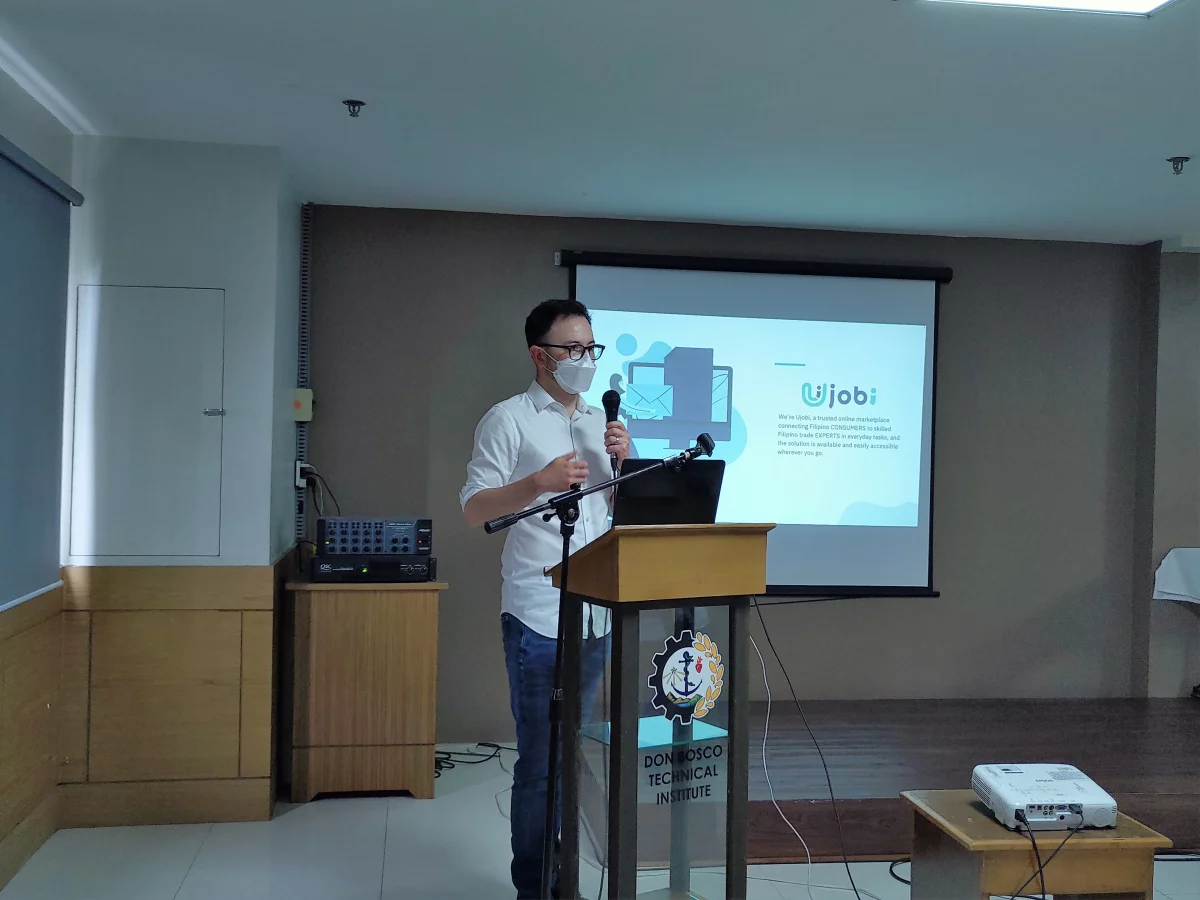 Mr. Paco Rivilla, President of Ujobi, expressed his thanks with its partnership with Don Bosco Technical Institute – Makati. In the launch, he discussed Ujobi's timeline – from its conceptualization, incorporation in the Philippines to its inclusion of digital payment partners. Mr. Rivilla further added that he envisions Ujobi to extend into different verticals like housekeeping and home automobile repair. On another note, Mr. Charlie Mabaquiao, Chief Executive Officer of Ujobi, mentioned that unlike other service apps that are currently available in the market, Ujobi builds itself on customer trust. All technicians and experts are carefully screened before being enlisted to the Ujobi Mobile App platform. Ultimately, Ujobi provides a mobile platform where aircon technicians can earn extra during their spare time.
Ujobi will be available for download on Google Play and Apple App Store soon but anyone can try out their live app by going to their website, www.ujobi.ph
Fr. Jose Dindo Vitug, SDB is one of the Board of Advisers for Ujobi.