GROUNDBREAKING CEREMONY SALCEDOVILLE COMMUNITY SALCEDO, EASTERN SAMAR MARCH 21, 2019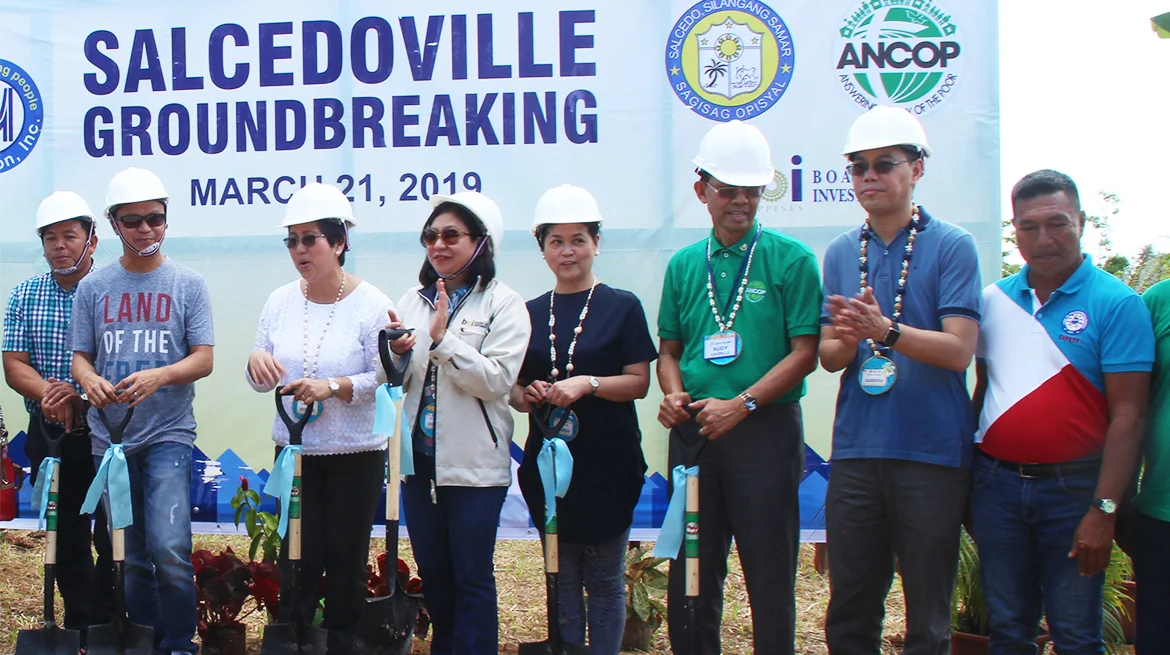 Soon to rise in Salcedo Eastern Samar is the SALCEDOVILLE a community made possible
under the partnership and cooperation of different organizations namely SM Development
Corporation, Couples for Christ, CFC ANCOP and the Municipality of Salcedo, Eastern Samar.
Over 300 houses will be constructed for the marginalized families of Salcedo.
One of the highlights of this project in Salcedo, Eastern Samar is, the CFC – ANCOP's in
partnership with Don Bosco – One TVET Philippines piloted the first Mobile Training Center for
Technical and Vocational Education and Training for Parents where 150 parents were trained
by Don Bosco One TVET Philippines in the field of Carpentry, Masonry, Electrical Installation
and Maintenance, Shielded Metal Arc Welding.
Present in the special occasion are the following:
Mayor of Eastern Samar Hon. Melchor L. Melgar, Congressman Ben P. Evardone, Vice
President of SM Development Corporation Ms. Armenia C. Ballesteros, Asst. Vice President of
SM Foundation; Ms. Florencia S. Gorospe, Representatives from Board of Investments, Gov.
Marjorie O. Ramos-Samaniego and Atty. Elyjean Portoza,
Executive Director of Don Bosco One TVET Philippines Fr. Jose Dindo Vitug SDB, CFC
ANCOP President, Bro. Rudy Gaspillo.