Once a Bosconian… now a Company Owner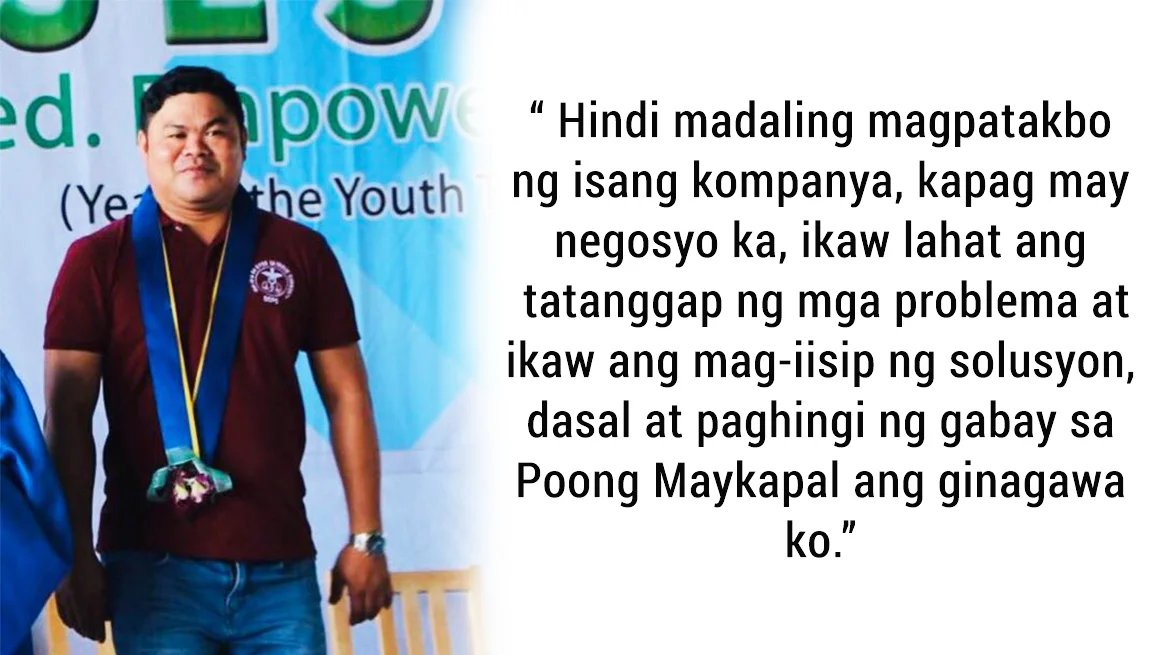 "Starting your own business isn't easy. If you want your business to work, you need to work hard for it."
Cals-Tech Industrial Supply is a company that provides Machining and Fabrication Services as well as Electrical Services and Industrial supply. It is new in its field of almost 4 years of operation but it is slowly establishing its reputation in becoming competitive in the industry.
Like any other businesses, a great mind and a risk-taker is behind it. Mr. Leonardo Laasa is a graduate of Fitter Machinist of Don Bosco Training Center of Naga, Inc. He is presently the owner of CalsTech Industrial supply in Cabuyao, Laguna.
His story of accomplishments is rooted from his optimism and determination of being able to produce quality and exceptional output. Leo worked in various Machining and Fabrication companies as a Machine Operator and later a Production Supervisor. He believes that if someone works persistently and honestly, the company will be able to see it and eventually all your hard work will be appreciated. His positive attitude towards work paid off. His previous employer encouraged him to start his own business and even assisted him financially for him to be able to build his own. Not everyone is blessed by this opportunity, and his motivation of helping more people not only his family pressed him to start his own machining and fabrication company.
From a poor family who is raised by parents whose main source of income is farming, an individual who tried his luck from one company to another, a husband and a father who once hoped of providing the best for his family is now a business owner whose company now supplies industries all over the Philippines. Some of his valued customers are Zest-O corporation, The Country Club, Inc., Glades International Corporation, Republic Biscuit Corporation (Rebisco), and others.
" Hindi madaling magpatakbo ng isang kompanya, kapag may negosyo ka, ikaw lahat ang tatanggap ng mga problema at ikaw ang mag-iisip ng solusyon, dasal at paghingi ng gabay sa poong maykapal ang ginagawa ko."
He speaks like a true Bosconian—formed and raised the Don Bosco way!
Presently, he is now providing jobs to his fellow Bosconians in the field of Machining. More than just the comfort that he has provided for himself and his family, he has given hopes to all his current employees. Leo encourages all Bosconians to grab every opportunity there is for your professional improvement because you would not know which one will give you a big shot! Take it from his humble journey to success.
 – Mr. Leonardo Laasa
Batch 3- Fitter Machinist
Don Bosco Training Center of Naga, Inc.