Professional Development of ASEAN TVET Teachers for Industrial Revolution 4.0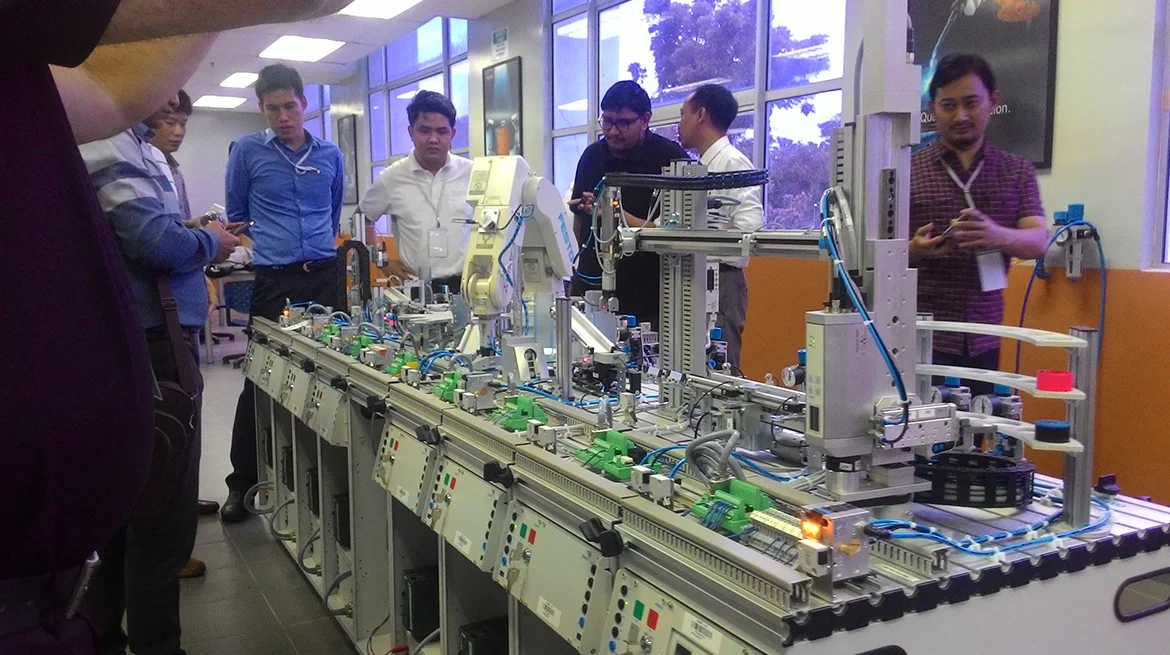 This training of multipliers is designed and organized to teach key concepts and skills related to particular topics in a training module. The technological changes because of Industry 4.0 and Digitalization will be taught with the help of innovative teaching methods. During the training, participants will learn the importance of a well-organized training plan and the steps involved in creating an in-service training plan in their own institutions. The training of multipliers will also open access to building communities of practice among TVET personnel from regional and national organizations and ongoing peer learning.
With support from the RECOTVET program, the ASEAN members have identified five state-of-the-art in-service training modules that are high on the agenda for all AMS in the era of industrial change. The training modules have been designed to support TVET staff through innovative teaching and learning, quality assurance and quality development in TVET as well as to maximize the competency of TVET teachers and managers of TVET institutions to keep up with the changing world. – JOHNNIE P. SANTOS, Shop Head Mechanical Technology (Fitter Machinist Course), Technical Vocational Education and Training Center, Don Bosco Technical Institute of Makati.