TECHNICAL DIRECTOR'S CONFERENCE 2020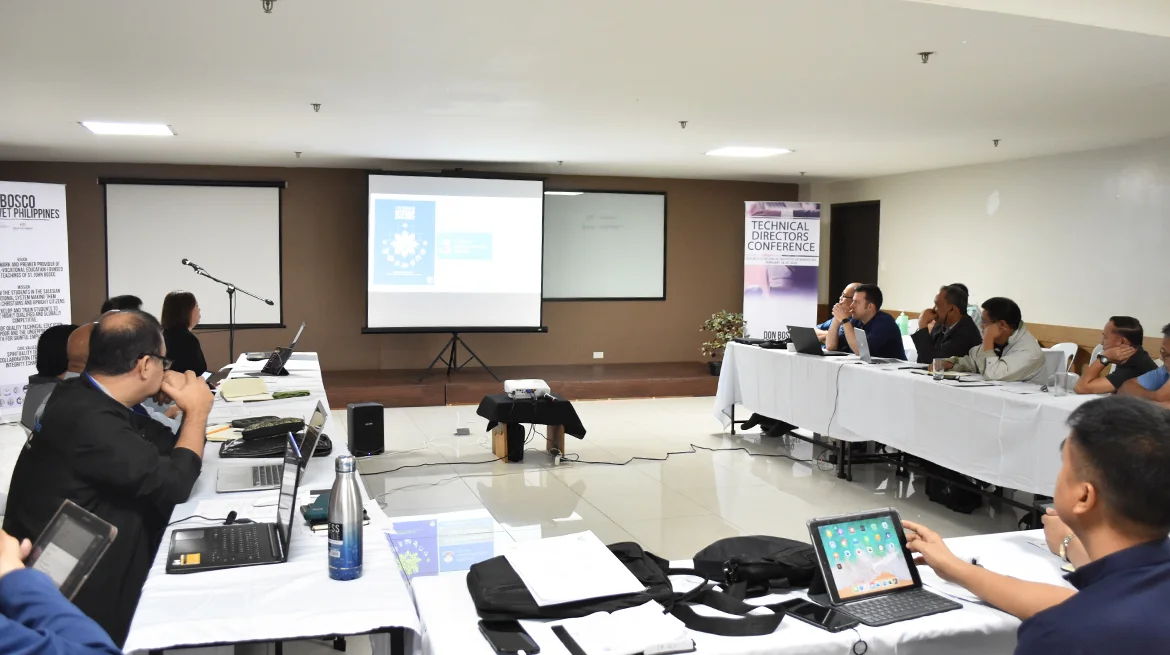 The Don Bosco One TVET Philippines held a TECHNICAL DIRECTOR'S CONFERENCE 2020 last February 18-20, 2020 at Quaranta Hall, Braga building, Don Bosco Technical Institute of the Philippines. The 3-day conference had 30 energetic participants including 3 clever guests.
On the first day of the conference, Fr. Jose Dindo Vitug, SDB welcomed the participants and gave the overview of the 3-day conference. He enlightened the purpose of the said event and left a remarkable statement, "We are not only here to plan but to learn from each other every time we meet." Followed by him was a respected lady from the Planning Office of TESDA, Dir. Rosalina S. Constantino, Acting Assistant Executive Director served as the keynote speaker of that day. She talked about "Updates from TESDA for 2020", the said noteworthy talked emphasize the TVET Comprehensive Development, the 4th Industrial Revolution, and the 6 different Types of Scholarship given by TESDA. She challenged the Don Bosco Centers to apply for the star rating and the first to lead the seal of integrity. Her convincing words given, "The star rated or APACC accredited center has a higher percentage to get the scholarship grants." and that made the participants ponder to endure the plan of improvement to their respective centers.
Second day speaker, Ms. Takiko Igarashi from World Bank discussed the benefits from the Dual Training System (DTS) as an evidence from the Philippine setting. She presented a well informative slides of data pertaining to research findings who used DTS program. According to her, DTS is a training modality that combines both theoretical and practical training. Rising youth unemployment, skills gap and mismatched on-the-job training were being presented and cited as an evident in a conducted research. These were the issues that needs to address with. Findings in a regular program graduates has more unemployment rate rather than those who graduated from TVET centers who applied DTS program as it recognizes the 80% of the passing criteria and self-evaluation coming from different companies. Ms. Igarashi ended her presentation by saying "Not good in school but successful in the labor market." being one of the main goal of DTS program.
Second half of the day two were the presentations of an overwhelming forward looking plans and numerous achievements of Don Bosco Centers happened.
To complete the entire conference, Mr. Sebastian Schuster from Don Bosco Mondo gave his message to the entire participants. Mr. Schuster is looking forward to the project moving forward, consistent cooperation and constant communication, he was also happy to hear all the achievements, the better future project plans and he is glad to be of help for all the concerns.